Protect Your Drive Experience Dings? Dents? Scratches? Not anymore, at our Green Bay body shop
From the grocery store parking lot to the kids playing in the driveway, body damage can be hard to predict here in Green Bay. That's why Dorsch Ford Lincoln Kia staffs an onsite auto body and collision repair shop. So when a key slides out of the lock or a rogue shopping cart makes a beeline for your bumper, we'll be there for you.
I-Car Gold Class
Gold class is the industry standard for training that contributes to complete and safe repairs. Our shop is among only ten percent of collision repair shops to meet this rigorous standard. As a Gold Class shop, we are required to train each of our repair technicians every year, and to have in-house experts in each repair specialty needed for a complete and safe repair. 
We commit to Gold Class training. Because we are committed to your safety. 
"Essential for you family's safety" 
Don't guess. Choose our Gold Class trained repair professionals for your collision repair, and 
recommend us to your friends and family too.
Vehicle Collision Repair in Green Bay
Being involved in an automotive accident is a terrible enough experience and you don't need the added headache of an unreliable collision center to make things worse. To help get that awful mishap behind you, visit the professionals at the Dorsch Collision Center today. Our state-of-the-art collision center in Green Bay, WI is filled with today's latest and greatest tools and equipment to get your vehicle back to its pre-accident condition. In addition, we have a talented team of trained and experienced professionals that are some of the best in the business when it comes to repairing all major makes and models of vehicles. You and your passenger's safety is always our top priority, so we will work quickly to get the job done the right way, getting you back on the road in a safe a reliable vehicle.
Skip the hassle and headaches at Dorsch
When you visit the Dorsch Collision Center for vehicle collision repair in Green Bay, WI rest assured that we will work hard to make the process go as smoothly as possible. Dorsch works with any and all insurance companies to make sure you are paying a fair price to return your vehicle back to its pre-accident condition.
In fact, the Dorsch Collision Center is a preferred shop for many insurance companies, which means insurance companies trust our expertise when it comes to vehicle collision. We can send photos and estimates right to your insurance company, order parts and schedule appointments in the same day, which saves you money, time and most importantly headaches! For more information on our insurance policies, contact one of our many professionals today to get started!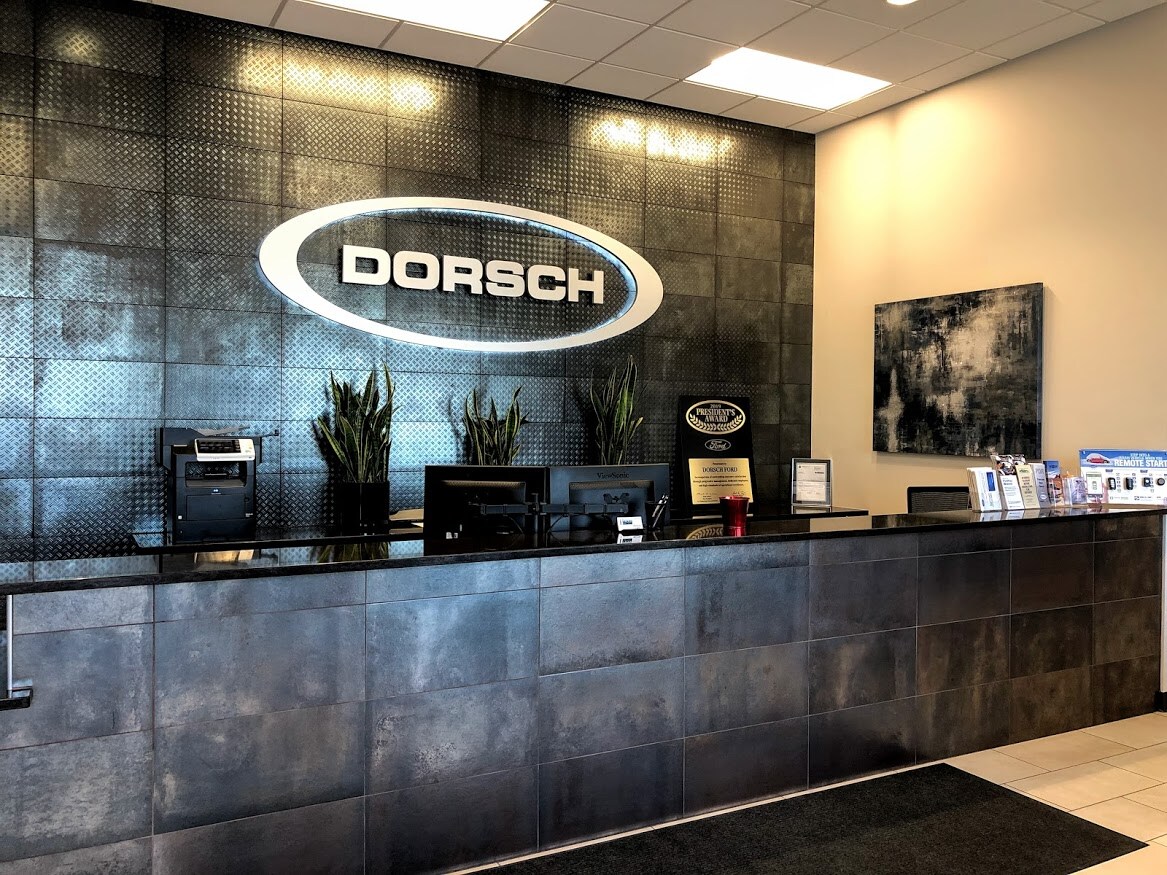 The Dorsch Collision Center also offers paintless dent repair in Green Bay, WI. With paintless dent repair, we can remove those unsightly dents from your vehicle without sanding, filling or repainting. This process done by our experienced professionals can virtually cut most repair costs in half! 


Exact Paint Match
However, some accidents leave us no other choice than to have to perform more comprehensive vehicle collision repair in Green Bay, WI. For these repairs, our collision center experts inspect every element of the damage and makes sure your vehicle gets the proper and exact parts to make it look and perform as if no collision occurred at all. Our advanced Shark Electronic Computerized Measuring Equipment makes sure your vehicle is put back to OEM manufacturer's specifications. This ensures your vehicle is structurally sound and able to withstand another accident if such a thing occurs.
Once your vehicle is put back together, we offer exact, environmentally safe paint match to make sure your vehicle looks as good as new. We use the latest technology to achieve a near perfect paint matched every time with our computerized VIN decoder. The system tells us which plant and date the vehicle was produced to determine the formula of paint to use. This equipment takes all guess work out of the equation.
We also use Dupont's latest paint matching technology. This process takes a photo of your vehicle's paint color, or any custom color, using Aquire technology. Aquire technology consists of a special camera for taking a picture of your vehicle's color sample and returns a match to an available paint formula. If the formula is a custom color, the system will create its own formula to produce that hard to match custom color.
Paintless Dent Repair in Green Bay
Paintless Dent Repair (PDR) is a process of removing small dings and dents from vehicles without sanding, filling or repainting the original finish of the vehicle.
Dorsch can repair small and large dents, hail damage and creases. We repair anything from a slight wave to a dent the size of a football. Hail damage no longer involves replacing panels and creases can be removed as long as the metal has not been stretched too far. With Paintless Dent Repair, costs are generally cut in half.
The Dorsch Collision Center guarantees that its professional services are performed to the highest standards of skilled workmanship. If you are not satisfied, we are not satisfied. Read more about Paintless Dent Repair!
Mobile Estimates Wherever You Are!
The Dorsch Collision Center staff is available for mobile estimates by appointment at your place of employment or at home! The staff has the ability to go 20 miles outside the dealership between the hours for 7:30am and 5:30pm Monday through Friday. The best way to set up a time for a mobile estimate is to call 920-469-3650.