Ford F-150 Takes on the Competition in Green Bay, WI
Drivers throughout the Green Bay area know how useful an appropriately-equipped full-size pickup truck can be, regardless of the task at hand. With exceptional toughness and capability, the right truck can make every outing more enjoyable, and every job more easily accomplished. For decades, Ford F-Series trucks have been the best-selling of their segment, but what is it that makes the Ford F-150 so ideal for drivers everywhere? Here at Dorsch Ford Lincoln Kia, we've compiled a head-to-head comparison so drivers in Ashwaubenon, De Pere, Pulaski, Howard, WI, and beyond can find the perfect pickup for the future.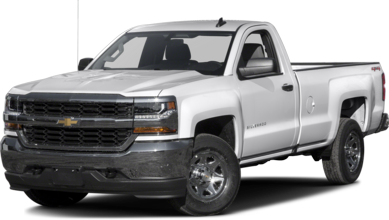 Ford F-150 vs Chevrolet Silverado 1500
The first difference drivers will notice between the F-150 and the Silverado is the price tag. With a comparably equipped price almost nine-thousand dollars below that of the Silverado, the Ford F-150 starts with a significant advantage over the Chevy Silverado.
The notable innovations of the Ford F-150 elevate it beyond the competition, its aluminum-alloy construction, and exceptional innovations such as Pro Trailer Backup Assist push forward into the future and leaves the technologically-stunted Silverado in the dust.
With multiple engine options, including the Ford EcoBoost® technology, the Ford F-150 is able to provide significantly greater fuel economy than the Silverado, ensuring that you can tackle any task without worrying about your fuel tank as often.  
Ford F-150 vs GMC Sierra
While closer in price to the Ford F-150 than the Silverado was, the ultimate offerings of the GMC Sierra place it just shy of the mark set by the new tech-savvy Ford F-150.
Standard rear parking assist, power windows, and an available navigation system elevate the F-150 well beyond the comparatively backwards Sierra. Greater shoulder and hip room, as well as superior cargo capacity make the F-150 more capable and more comfortable than the competition.
Made of a new military-grade aluminum alloy, the F-150 is lighter and more efficient than ever before, and offers these advantages over the GMC Sierra, which to its credit, does a better job than the Silverado, but falls short of the mark set by the innovative new Ford F-150.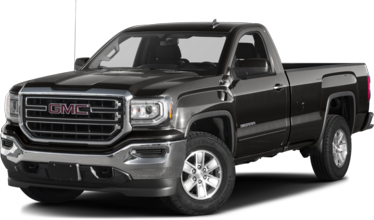 To experience the advantages of the new Ford F-150 firsthand, come and see our team at Dorsch Ford Lincoln Kia in Green Bay, WI. We'll set you up with a test drive and ensure that you're ready for a more enjoyable automotive future with a cutting-edge Ford F-150.