Find the Perfect Pickup in Green Bay, WI - Comparing Ford F-150 and Ram 1500
Throughout Green Bay, WI and other nearby areas, drivers know that there is nothing like the combination of capability and comfort provided by properly-equipped full-size trucks. Throughout Ashwaubenon, De Pere, Pulaski, Howard WI and beyond, the exceptional advantages of trucks like the Ford F-Series are well known. With the new Ford F-150, drivers in the greater Green Bay area get a technologically-advanced and immensely capable pickup, which also offers outstanding comforts for drivers and passengers alike. Take a look at the head-to-head comparison below to see how the Ford F-150 holds up against the competition.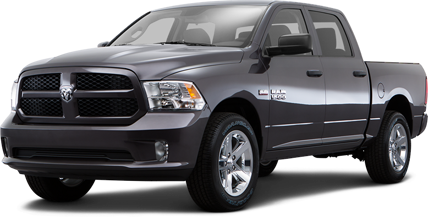 Ford F-150 vs Ram 1500
The first difference that many drivers are likely to notice is the price tag. Noticeably lower than the Ram 1500, to the tune of five-thousand dollars, the Ford F-150 starts with exceptional advantages right from the start.
The innovative aluminum construction and abundant technological inclusions like the SYNC® system elevate the Ford F-150 well beyond the comparatively stunted Ram 1500.
Greater maximum payload and trailering capacity prove the unparalleled capability and superior toughness of the Ford F-150. 
When purchasing a vehicle, safety is always a huge factor. According to AutoTrader, the Ford F-150 trumps the Dodge Ram because of the new technology features like forward-collision warning, rear cross-traffic alert, blind spot monitoring system and lane-departure warning. 
The Ford F-150 also offers superior interior dimensions for the driver, ensuring greater comfort while on the road. Superior cargo box dimensions complement the interior dimensions and cement the F-150 as the superior truck.
To learn more about the exceptional advantages of the new Ford F-150, browse our pre-buy research and new model listings, and then come see us at Dorsch Ford Lincoln Kia, where we'll get you hands-on with the ideal Ford model for your future. In no time you'll be enjoying the roads of Green Bay, WI and beyond in an unrivaled Ford F-150.