Comparing SUVs in Green Bay, WI - 2017 Ford Explorer vs Chevrolet Traverse
While SUVs remain some of the most reliable and popular vehicles in all of the auto industry, finding the right model requires drivers everywhere to compare the vehicles and features to find the absolute best model for the years ahead. Here at Dorsch Ford Lincoln Kia in Green Bay, WI, our intent is to help drivers throughout the areas of Howard, Ashwaubenon, De Pere, Pulaski, and beyond find the very best vehicle for their future. Below you'll find a comparison of the new Ford Explorer and one of its most notable competitors, the new Chevy Traverse.
2017 Ford Explorer vs. Chevrolet Traverse
Both of these SUV models are great three-row models, offering immense comfort and confidence to drivers that seek it. With advanced tech and outstanding inclusions, you'll find an outstanding experience awaits in the new Ford Explorer.
Test Drive a Ford Explorer Today!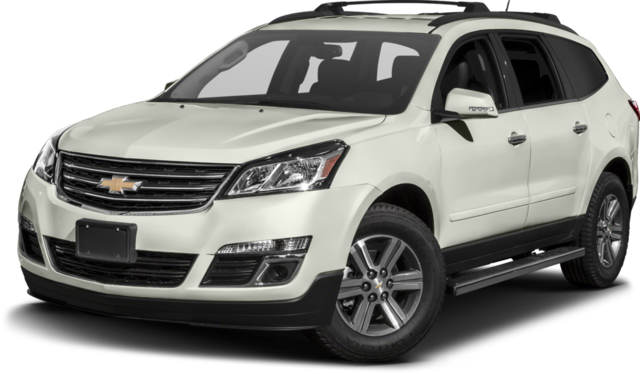 The Chevy Traverse may boast a slightly lower price point, but as with most things you get what you pay for. In this case it is a less-impressive array of features and other ways that the Traverse doesn't hit the marks set by the new Ford Explorer.
With superior fuel economy ratings, the Ford Explorer proves itself to be the greater value.
More horsepower under the hood continues to reinforce the superior value of the Ford Explorer.
Both vehicles boast the five-star overall crash test ratings to reinforce the confidence that drivers will experience in the new Ford Explorer.
Across all of the new Explorer trims, outstanding features like the available SYNC® 3 system stand out for the ability to offer drivers great convenience while on the roads.
To learn more about the incredible new Ford Explorer and the ways that it will prove to be an exceptional option for the adventures of your future, come and get hands-on with the vehicle at our location in Green Bay. After a test drive, we'll help you choose the best options and features, review finance solutions, and ultimately ensure an easy transition into a more exciting future.