Comparing Small SUVs - Ford Escape vs Honda CR-V
The hotly-contested small SUV segment of the auto industry has become full of different models, in turn making finding the right vehicle for the future difficult for drivers throughout the greater Green Bay area. The Ford Escape is one of our best selling vehicles with customers coming back time after time to purchase the newest model. 
To make differentiating the models easier, we've compiled a head-to-head comparison of two of the most popular models, the Ford Escape and the Honda CR-V. With this, drivers from Ashwaubenon, WI as well as other nearby areas Howard, De Pere, Pulaski, and beyond can get a better idea of what each vehicle holds in store for them.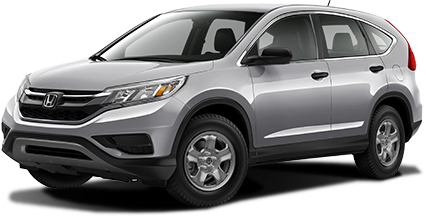 Ford Escape vs Honda CR-V
The first detail that many drivers are likely to notice is usually the price tag. With similar MSRPs, this is basically a tie, although the base price for the Escape is lower by about one hundred dollars. As you work up through the trims the price gap becomes more significant, with the CR-V commanding far more, for a far less luxurious experience than the Ford Escape.
With the upgraded SYNC® system, the Ford Escape provides a technologically-advanced experience, for less money than the comparably over-priced and under-equipped CR-V.
With a quiet and roomy interior, drivers may not expect an agile performance, but the Ford Escape manages to deliver a tight, dynamic drive, while the Honda CR-V feels very much like a larger vehicle in its handling. 
According to The Car Connection, the Ford Escape takes the cake in regards to fuel economy. The Escape is rates at 33 miles per gallon and the Honda CR-V hits 29 miles per gallon combined. 
If you are planning on going off road with the Escape, not to worry, the Ford Escape has optional all-wheel drive and can tow up to 3,500 pounds.

Ultimately, the Ford Escape seems to deliver an experience that closely rivals the CR-V in many regards, while easily overshadowing the Honda model in many others. To experience the new Ford Escape firsthand and see if it is the right small SUV for your lifestyle, come and test drive one of the many new models at Dorsch Ford Lincoln Kia. In no time you'll be experiencing the future in an exceptional new SUV, ready to adventure throughout Green Bay and beyond.